Prizes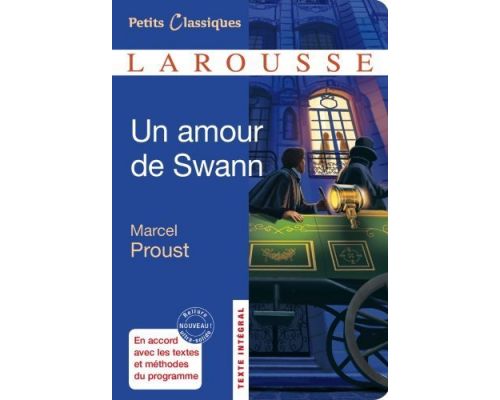 709 900 Points
Victim of his Success!
Description :Un amour de Swann [Poche] Marcel Proust Ce roman décrit l'amour que Swann, un homme de la haute société, porte à Odette de Crécy, une jeune femme aux mœurs légères. Mais, pour Swann, l'amour est indissociable de la jalousie et de l'angoisse qu'elle génère. Aussi va-t-il compenser les insuffisances d'Odette et construire sa propre image d'elle : en l'associant à une œuvre musicale, en la comparant à une bergère d'une fresque de Botticelli… Pour autant, cette idéalisation, cette esthétisation de l'être désiré suffiront-elles à sauver l'amour de la ruine ?
Out of stock! This product is a victim of its success!
How does it work?
1. Please enter your details to receive this prize!

2. Click on the'Confirm my order' button below!
3. Wonderz sends you your gift in one week as soon as it is validated(Mode delay noted)
Tip :
- Your Prize Winnings (account" section) will tell you when to send your prize!
- If your postman leaves you a notice of passage do not forget to collect your parcel quickly!
They won this prize recently
They're interested in this prize!